*Update 11/2015 – I have relocated to Silicon Valley, CA. I will travel to RDU for a minimum makeup artist commission of $500 and Greensboro/Winston-Salem for a minimum of $800. If you need local referrals, I know plenty of talented makeup artists. For inquiries, send an email to kitschkween.diy@gmail.com
 * San Francisco * San Jose * Raleigh * Durham*
Welcome to my website! I'm Marissa, also known as Kitschkween. I have been a professional makeup artist since 2004 and an avid crafter since 2006. I am a full time stay/work at home mom of 4 beautiful children. My day job is working for my husband as an SEO strategist, social media manager and, web marketer. To balance out the tech, I'm a certified 2nd degree Reiki practitioner. I'm a crystal toting, sage burning, free-spirited hippie who loves steak and bacon. Balance is key, but I do nothing in moderation. Aside from being a total makeup junkie, I enjoy knitting, crocheting, sewing, building stuff and gluing anything with E6000. I'm addicted to all things kawaii (cute) and heart EDM, Kpop and Korean dramas (don't judge me).
I am a Norcal native who grew up living all over the Bay Area, but
mostly lived in the Peninsula. I spent most of my adult years in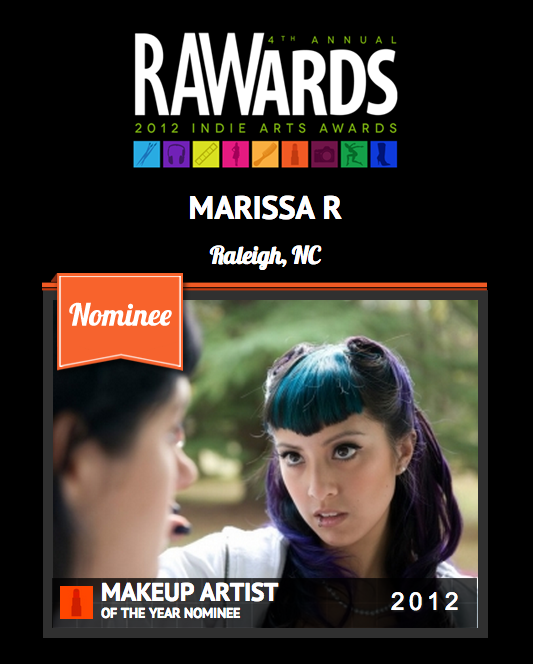 Raleigh, NC where I was able to gain the skills and experience to hone in on my makeup artistry skills. I have worked over a dozen fashion shows, being the key artist for most. Because Raleigh is such a melting pot, I was lucky enough to work with such a diverse clientele having experience with a vast range of  skin types, skin tones, skin textures, facial structures and cultural trends in makeup.
On my website, you can view my portfolio, watch some of my makeup tutorials, watch or read about beauty products I review. To see a list of services I provide, go to my  "Beauty Services" page. Visit my contact page if you are interested in hiring me for your special event, fashion show or photo shoot.
Thanks for stopping by! -Marissa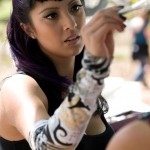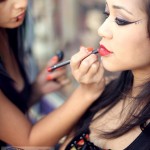 *San Francisco Bay Area Makeup Artist, Marissa Rhoades will provide service anywhere in the world with an additional transportation fee *