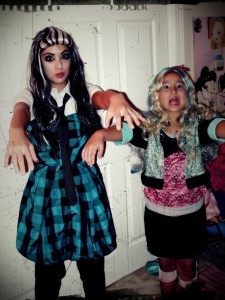 Hey Dolls! This Monster High makeup tutorial is for little girls. Yay! My beautiful daughter, Chibi Kitsch, will be the smart and gorgeous Lagoona Blue this Halloween. For her look, I omitted foundation, powder, eyeliner and mascara. I just think that's too much for a 9 year old to wear, not to mention the difficulty of taking it all off. You can complete this look in 5 minutes with inexpensive alternatives to what I used.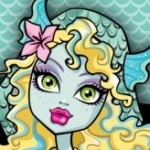 List of Products:
Eyes:
Lancome Color Design Shadows – Personal Style (blue), Drape (white), Drama (purple)
Lips:
Lancome Color Design Lipstick – Poodle Skirt
Lancome Color Fever lipgloss – Sunbaked Coral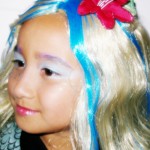 Face:
Estee Lauder Duo-Tone Eye Pencil – 02 Aquateal (limited)
Thanks for watching my Lagoona Blue Monster High makeup tutorial!