It's late. You're tired. You're too lazy to take off your makeup. All you want to do is flop face down on your cold fluffy pillow and clock out. There's only one problem. That voice in your head nagging at you about the breakout you'll probably wake up with because you slept with your makeup on. The solution? Makeup remover facial towelettes. It's a fast, convenient way to remove all your makeup and sleep stress free. It's ideal to remove makeup and thoroughly cleanse your face and moisturize every night, but let's be honest…it doesn't happen that way.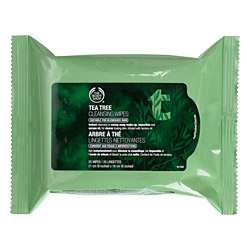 Here I review my top 3 picks for facial towelettes. The first is MAC Cosmetics Wipes (maccosmetics.com, $19.50). These remove makeup very well, have natural botanicals to help sooth and brighten skin, and have glycerin to attract moisture. The second is the Yes to Cucumbers Facial Towelettes (Drug Stores, $7). I love these wipes because they have Dead Sea salt which help to tone, brighten and clarify skin for a radiance boost. The third pick is The Body Shop Tea Tree Wipes (www.thebodyshop-usa.com, $12). In the summer, my skin tends to get a little oily and I break out occasionally. Tea Tree helps to keep skin clean and clear of acne without stripping any natural moisture.
Enjoy my video review of my top 3 makeup remover facial towelettes!