Summer Trend 2012 has a new way to wear bronze, and I've got a new bronze makeup tutorial for you all!
Before we go into the "New Way to Bronze," let's talk about skin. This year's makeup trends have really focused on skin. Healthy, hydrated, radiant, dewy skin is in! Leave all matte foundations behind and go satin or dewy. Contrary to popular belief, matte foundation does not look the most natural. Skin is not naturally matte, so how can that be true? *Boggles the mind.* For those of us who love our Lancome Teint Idole Ultra and MAC Studio Fix, try Lancome's Teint Idole Fresh Wear or MAC Pro Longwear foundations instead. Both of these formulas have a medium to full coverage with a natural skin-like finish. These are also great for summer because they have a super long wear (Teint Idole Fresh Wear 18 hrs, Pro Longwear 15 hrs), Pro Longwear is waterproof (for all you sweaty sweaters out there), and both formulas help control oil.
This summer, bronze has a new look. Rule number 1: DON'T PUT BRONZER ALL OVER YOUR FACE! It was actually never cute, but this year, it's a serious makeup faux pas. The only exception to this rule is if the bronzer is your skin color and you're using it as a face powder. But if that's the case, why aren't you just using a face powder??? *Boggles the mind.* On clean, fresh skin, coppers, bronzes and terra-cottas should be placed strategically on the eyes lips and cheeks. We want to see 3 dimensional skin enhanced with warm colors rather than a flat face hiding behind a pound of bronzer.
Rule #2: DON'T FORGET TO HIGHLIGHT! Most people only highlight their brow bone, like that's the only part of your face the light shines. *Boggles the mind.* What about the rest of your face? Let's take a minute to think about what 3 dimensional means… There are light (1), medium (2) and dark (3!) shades of color that give dimension to to an object. When talking about makeup, we want a prominent cheekbone, slim jawline, the perfect cupid's bow and a fierce brow. When we don't have those things naturally, we have to create it with light, medium, and dark shades of makeup. Here it is simplified:
Face: Light = highlighter, Medium = blush, Dark = bronzer
Eyes: Light = brow highlighter, Medium = lid color, Dark = crease color
Moving on.
Keeping true to South Beach's "no-makeup" makeup look, we should keep our faces simple and products minimal. In this tutorial, I'm only wearing a BB Cream with a tinted moisturizer. When I created similar looks for a couple fashion shows I worked this Spring, I would use MAC Studio Sculpt on skin that needed more coverage. I love Studio Sculpt because it's a full coverage makeup with a dewy finish, so skin still looks like skin, not spackle. I also haven't been using face powder very much this year because it takes away the dew. Here's a tip, instead of setting with powder, use a setting spray instead. MAC and Urban Decay make great ones!
Good Bronze: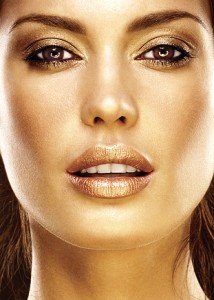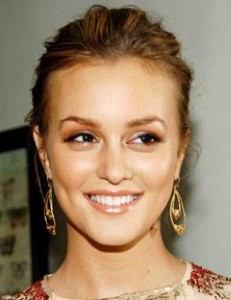 Bad Bronze: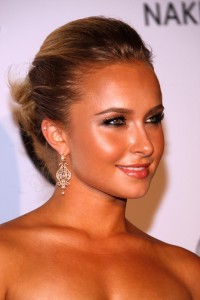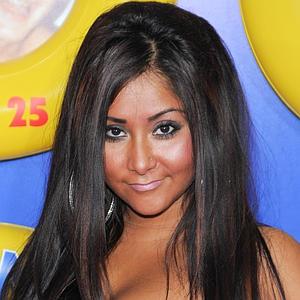 I know this was a lot of info, so I'll stop here for now. On with the show!
List of Products used:
Face-
Lioele Triple the Solution BB Cream
MAC Studio Moisture Tint – Medium Dark
MAC Magically Cool Liquid Powder  (Highlighter) – Honeyrose
MAC Studio Careblend Powder Bronzer – Gold-Go-Lightly (discontinued)
MAC Blush – Coppertone
MAC Gloss Texture Creme
MAC Mineralize Charged Water Spray (to set my makeup)
Eyes-
MAC Paint Pot (primer) – Rubenesque
MAC Metal-X cream shadow – Venetian Tarnish (discontinued)
MAC Pro Longwear Eyeshadow – Hot Paprika (used as eyeliner)
Lancome Le Crayon Poudre (brow pencil) – Taupe
Lancome Doll Eyes Mascara
Lips-
MAC Sheen Supreme Lipstick – Look At Her!
MAC Metal-X Creme Shadow – Venetian Tarnish (discontinued)
Thanks for watching my Bronze Makeup Tutorial!