I really lucked out! My partner for the Craftster Rockabilly Swap was a fashion design teacher, so of course I got clothes! Not only did I get a rockin' new outfit, but I also got a new apron, ring and wrist pin cushions, a makeup bag with matching coin purse, some glitzy barrettes, makeup brushes, magnets, pedi clippers, headband, and pinup girl compact and tin.
here are some pics of the small-ish stuff: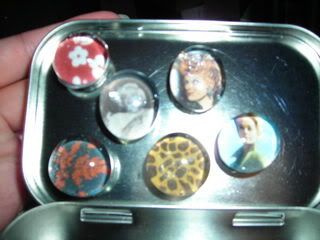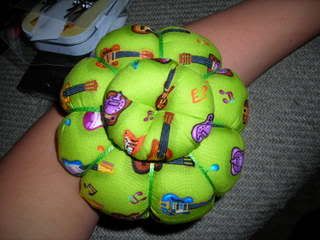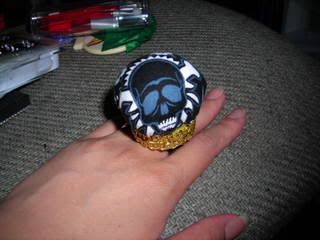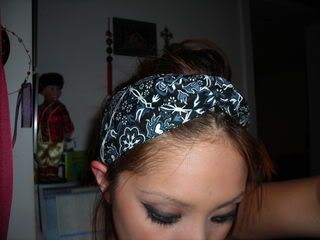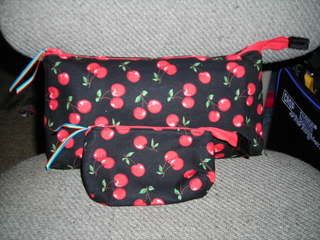 here I am in the apron and headband (rawr!)

here are the clothes off me:
top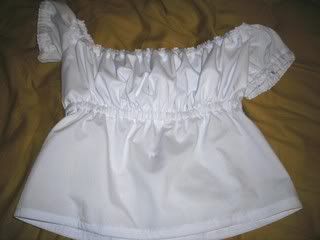 inside of pencil skirt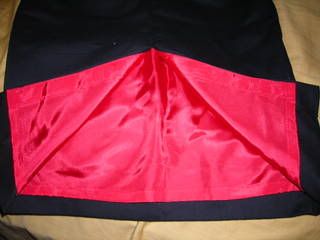 waist cincher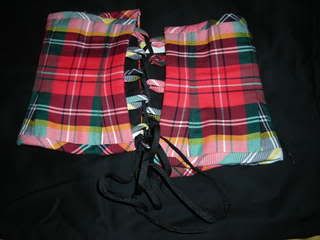 here are the clothes on me


I couldn't resist doing up the rockabilly makeup. I would've sported bigger hair if I had the right kind of pomade.
Here's what I sent to my partner:
Reverend Horton Heat fabric patches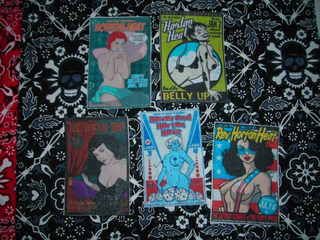 ipod cozy

stitch markers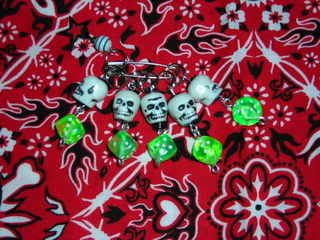 rosary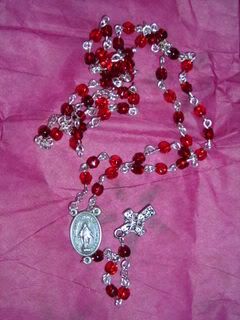 coasters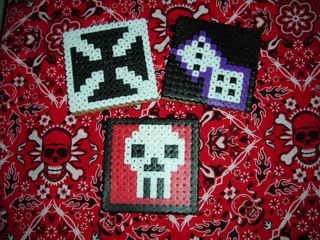 pin, phone charm and key chain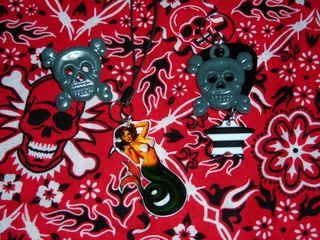 sketchbook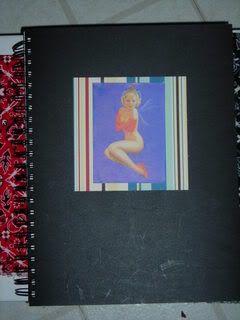 inside of sketchbook

personalized stationary set:
box-


bottom of box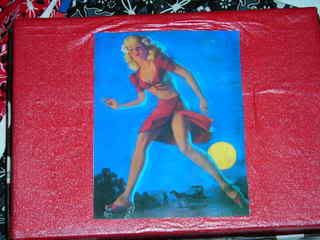 inside box

knitted drawstring bag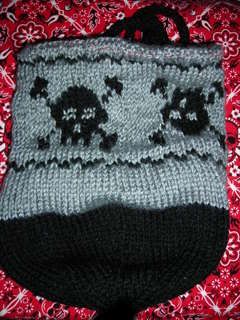 the black and red bandanna fabric was also included in the package